Haunted Houses & Halloween Attractions in Tennessee
Tennessee is home to where "the King of Rock and Roll" -- Elvis Presley grew up during his teenage years and where he found stardom, but it's also a place with awe-inspiring natural elements like rivers and mountains. Come Halloween season, it's grounds for a great haunt experience. Whether you're on the West in Memphis, Middle in Nashville, or East near the Great Smoky Mountains, get ready for chilling and thrilling haunt attractions, including zombie shootouts, ghost tours, and other frightful events to complete your Halloween adventures!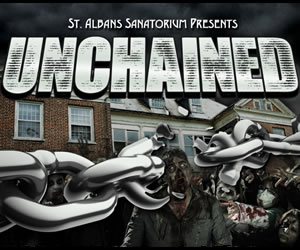 Located in Radford
Closed today. Next open 9/29/17
In 2011 we entered the Asylum. In 2012 there was Reign of Terrors and Carnival of Cadavers. In 2013 our Fairytales became Nightmares. In 2014 we descended into Havoc! Walk these haunted halls and experience the House of Havoc!!! Lots of twists and turns, chills and thrills, and screaming for all!!! Get the fright of your life while supporting this historical and haunted landmark!! For t... Read More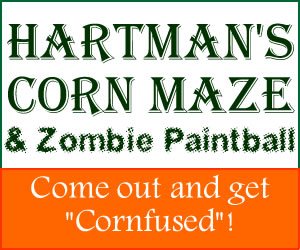 Located in Mosheim
Open today!
Our corn maze is 8 acres and has approximately 3 1/2 miles of trail in it. There are many twists and turns and numerous chances to get lost. Our goal is for each of our guests to have a great time and want to come back and see us again. If you have any questions, check our FAQ's. In 2015 we added a couple of new features; for the Zombie enthusiast we introduced two styles of Zombie Paintball... Read More
Halloween 2016 TennesseeHauntedHouses.com attracted over 51,876 visitors.
A 58% increase from 2015...
More...
Featured 2017 Halloween Events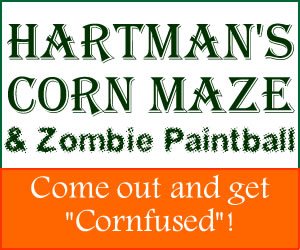 Tennessee Halloween Events
Halloween event list including haunted houses, corn mazes, hayrides, spookwalks, home haunts, and more.
From The Tennessee Haunt Blog
Tennessee Real Haunted Places
Check out Tennessee's Real Haunts, where ghosts, ghouls, and apparitions make their home year round! Across Tennessee, there are tons of houses, cemeteries, and places that are truly haunted - get all the gory details about Tennessee's Real Haunts right here!