Tennessee Fall Events & Attractions
From Hay Rides, to Corn Mazes and Fall Festivals, you won't want to miss out on Tennessee's fabulous Fall Attractions this Halloween Season. This year, there's plenty of great Fall Fun happening across Tennessee - why not indulge in some favorite harvest season traditions this year? At Farms & Fall Festivals across Tennessee, you'll find Pumpkin Painting & Carving, Apple Bobbing, family-friendly hay rides, exciting corn mazes, and more! This Autumn, take advantage of all the Fall Fun that Tennessee has to over, and dive into the spirit of the season!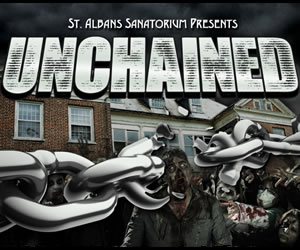 Located in Radford
Closed today. Next open 9/29/17
In 2011 we entered the Asylum. In 2012 there was Reign of Terrors and Carnival of Cadavers. In 2013 our Fairytales became Nightmares. In 2014 we descended into Havoc! Walk these haunted halls and experience the House of Havoc!!! Lots of twists and turns, chills and thrills, and screaming for all!!! Read More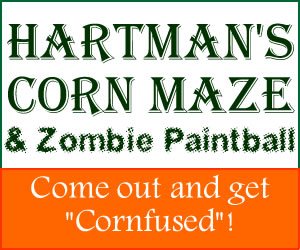 Located in Mosheim
Open today!
Our corn maze is 8 acres and has approximately 3 1/2 miles of trail in it. There are many twists and turns and numerous chances to get lost. Our goal is for each of our guests to have a great time and want to come back and see us again. If you have any questions, check our FAQ's. In 2015 we added a Read More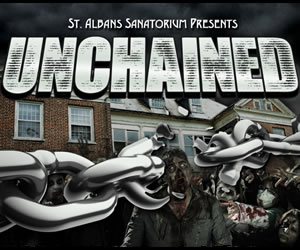 Views:
23,212
Photos:
Rating:
-
Reviews:
0

In 2011 we entered the Asylum. In 2012 there was Reign of Terrors and Carnival of Cadavers. In 2013 our Fairytales became Nightmares. In 2014 we descended into Havoc! Walk these haunted halls and experience the House of Havoc!!! Lots of twists and turns, chills and thrills, and screaming for all!!! Get the fright of your life while supporting this historical and haunted...

Read More

Categories: Haunted Houses | Spook Walks / Haunted Trails | Ghost Tours | Escape Games

Views:
14,910
Photos:
-
Rating:
4.5 / 5
Reviews:

Are you up for a scare? Spooky Nights features the ONLY haunted trail in Memphis, which is home to more than a mile of scares! The Haunted Trail also features the new Haunted Barn! Other attractions at Spooky Nights include Headless Horseman Hayrides, Zombie Paintball Hayrides and Zombie Laser Tag. Climb aboard a trailer that is specially outfitted with paintball equipment and try...

Read More

Categories: Haunted Hay Rides | Zombie Hunts & Shootouts | Spook Walks / Haunted Trails | Pumpkin Patches | Halloween Festivals & Parades | Halloween Parties & Nightlife | Scream Parks | Zombie 5k Runs | Hay Rides (Kid Friendly) | Safe Trick or Treating | Other Events

Our corn maze is 8 acres and has approximately 3 1/2 miles of trail in it. There are many twists and turns and numerous chances to get lost. Our goal is for each of our guests to have a great time and want to come back and see us again. If you have any questions, check our FAQ's. In 2015 we added a couple of new features; for the Zombie enthusiast we introduced two styles of Zombie...

Read More

Categories: Haunted Hay Rides | Zombie Hunts & Shootouts | Haunted Mazes / Haunted Corn Mazes | Spook Walks / Haunted Trails | Pumpkin Patches | Halloween Festivals & Parades | Halloween Parties & Nightlife | Scream Parks | Hay Rides (Kid Friendly) | Kids Parties | Safe Trick or Treating | Mazes / Corn Mazes (Kid Friendly)

Haunted Attraction

Zombie Attraction

Farm Attraction

Hayride

Pumpkin Patch

Corn Maze

Escape Game

Ghost Tour

Halloween Party

Other Attraction