Ellen DeGeneres Sends Tiffany Haddish into Haunted House with "Average Andy" Lassner, and It's a Screamfest
Home » Blog » Halloween Headlines
October 31, 2019 By Wendy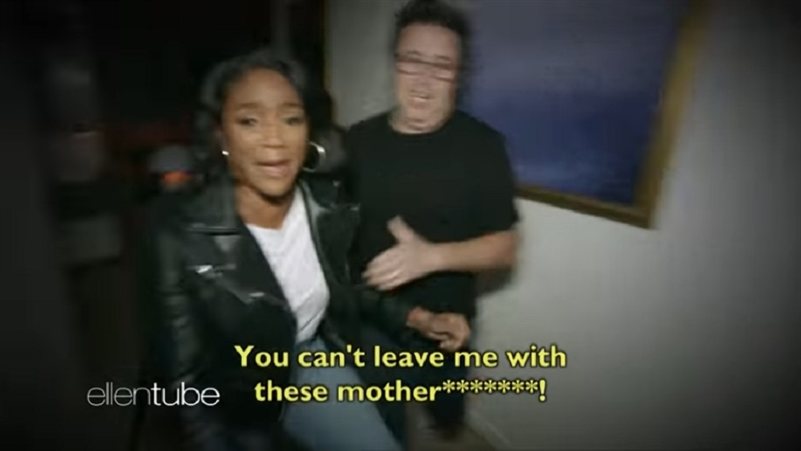 Tiffany Haddish with "Average Andy" Lassner at a haunted house
Photo by:
TheEllenShow via YouTube
Each year, Ellen DeGeneres entertains us when she sends out her executive producer "Average Andy" Lassner with a celebrity guest to go into a haunted house for Halloween. Lassner we already know is typically not a fan of getting scared, but who knew that Tiffany Haddish would also have such a strong reaction to haunted houses.
The two were sent to go into Universal Studio's "Us"-themed attraction.
While the two stayed brave as best they could, they were literally freaked out the whole time!
Check out the video below!