Friday the 13th Scares and Christmas Haunted Attractions This December in Tennessee
Home » Blog » Tennessee's Best Weekend Events, TennesseeHauntedHouses.com News and Updates, Tennessee Haunt News
December 11, 2019 By Wendy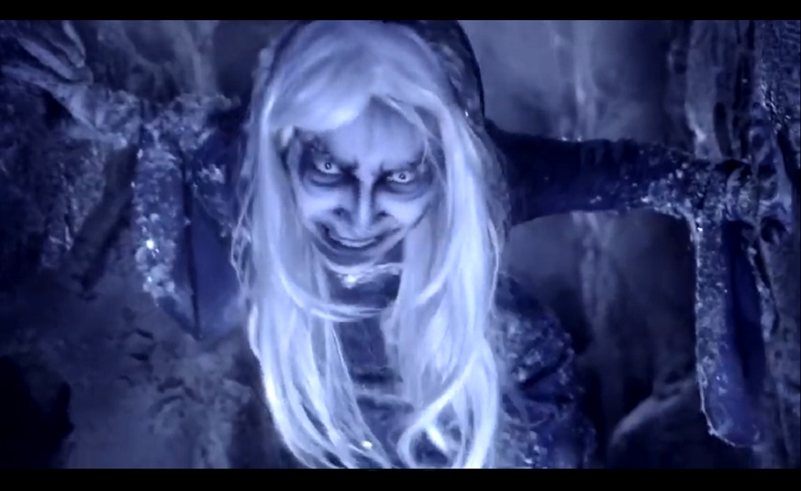 Photo by:
Nashville Nightmare's Krampus: A Haunted Christmas
Who says haunted houses and scares are only for October? This December, Tennessee is packed with haunted attraction entertainment to celebrate the holidays. And not only that, Friday the 13th also lands in December. Come out and experience the holidays with Krampus, evil elves, the ghosts of Christmas, and other horrors to the holidays!
Check out all the holiday horror in store for Tennessee below!
Nashville Nightmare Presents: Krampus: A Haunted Christmas | Chapter 3: Holiday Spirits
1016 Madison Square, Madison, TN
615-933-5377
Open: 12/7, 12/13 & 12/14
ACE Haunted Attractions
2501 Cecelia Avenue, Maryville, TN, 37804
Open: 12/20 & 12/21
Dread Hollow
321 Browns Ferry Road, Chattanooga, TN, 37419
Open: 12/28
Frightmare Manor
7588 W Andrew Johnson Hwy, Talbott, TN, 37877
Open: 12/13 & 12/14
Outbreak on Main
250 South Main Street, Oneida, TN, 37841
Open: 12/13
The Funhouse Haunted Attraction
1065 Walnut Grove Road, Bluff City, TN, 37618
Open: 12/13 – 12/21