Investigating Old South Pittsburg Hospital with Stones River Paranormal
Home » Blog » Tennessee's Local Halloween Fun Guide, Paranormal Headlines
September 1, 2015 By Kelly T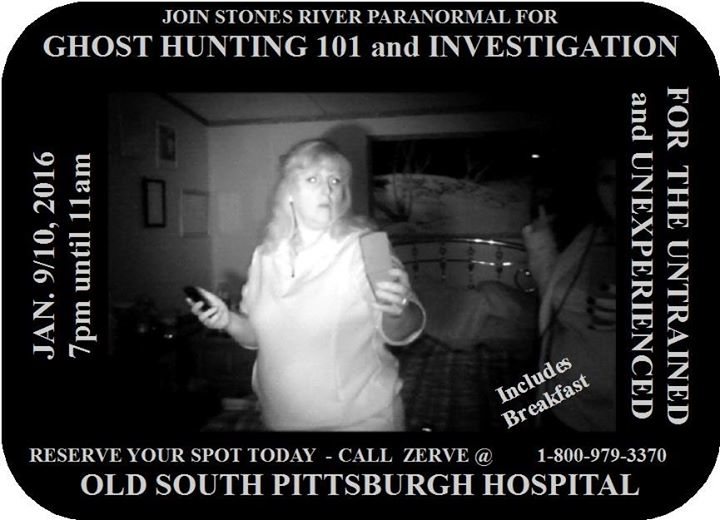 Photo by:
Stones River Paranormal Society
Are you, or someone you know, interesting in learning more about investigations of the paranormal? Then you won't want to miss out on Ghost Hunting 101 hosted by Stones River Paranormal Society and South Pittsburgh Hospital! The event, geared towards those who have always wanted to participate in a supernatural investigation but never had the chance to, will teach you the basics of paranormal equipment, like EVPs and EMPs, and the techniques required to run a successful investigation.
This ghost hunt is an 11-hour long, overnight event that fully immerses you and your companions in an investigation of a long since closed Tennessee hospital with a track record of paranormal activity ranging from medicine carts moving on their own, to sightings of disconcerting shadow figures.
Although the event itself won't be taking place until January 9th of next year, you can currently begin making reservations ahead of time by calling 1-800-979-3370. Happy hunting!