Three Terror-Filled Haunted Tennessee Attractions to Brave This Halloween Season
Home » Blog » Tennessee's Best Weekend Events, Tennessee's Local Halloween Fun Guide, Paranormal Headlines, Tennessee Haunt News, Halloween Headlines
September 23, 2015 By Kelly T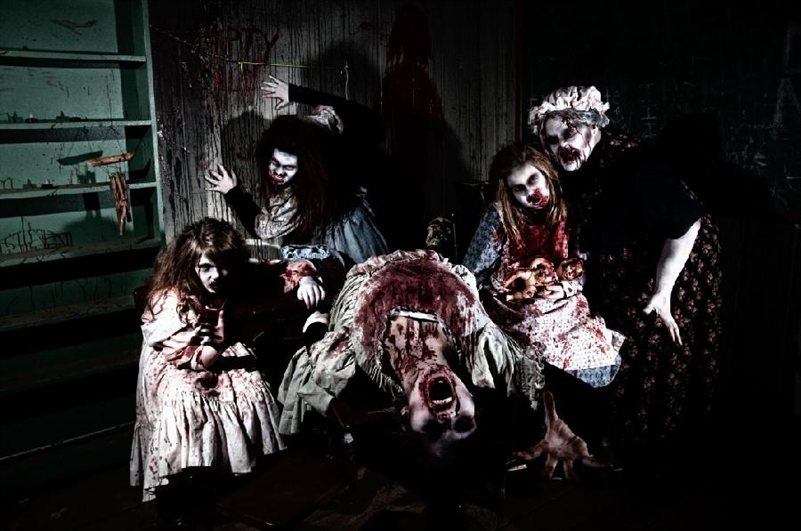 Photo by:
Dead Land Haunted Woods via Tennessee Haunted Houses
Are you a brave, thrill-seeking "Tennesseeian" looking to get a good scare this Halloween season? Then you won't want to miss out on these four fantastically freaky haunted attractions spread across Tennessee! From navigating Dead Land Haunted Woods, a dark trail with even darker inhabitants, to escaping the Auburntown Asylum, you'll be having a blast doing what scare-seekers love most, being scared! Find out more about these three local haunts below!
Auburntown Asylum
Enjoy 20,000 square feet of terror in two terrifying haunts (For one price!) called The Asylum and Yard Rage.
Dead Man's Farm
Rumored to really be haunted, you just might be screaming for reasons of the paranormal as you scream and shout your way through this haunted house.
Dead Land Haunted Woods
Who knows who, or what, may be creeping around the dark woods of Dead Land Haunted Woods. Will you visit and live to tell the tale?